Build your own industrial tooling with our DIY grinder and forge bundles
WE LIKE IT HOT
Build a Ribbon Burner Propane Forge
Looking for a full DIY forge kit or digital plans? Everything for your forge project is here and I'll walk you through it step by step, through my comprehensive plans, instructions and videos.
YOU CAN BUILD THIS
The Generation 5 Revolution 2x72 Grinder
Get all the functionality of a manufactured grinder in a home-built machine.
Use my digital plans with a full DIY steel & hardware kit and hit the ground running, or grab the plans and source/fabricate the parts yourself.
Why build the Revolution 2x72 grinder?
It can do everything.
• Tilt 90° to run horizontally
• Track perfectly in forward & reverse without additional tooling
• Accept 1.5" tooling arms for interchangeable attachments
• Compatible with many add-ons, parts, and accessories from other brands
Customize your Revolution
It's a DIY game-changer.
You could spend $2500-$3500+ on a comparable industrial belt grinder with the same (or less) features.
Whether you source your own parts or get them from us, the Revolution DIY grinder kit will save you a bunch of money and give you the satisfaction of having built the tool yourself.
Once you have this in your shop, you'll wonder how you ever got along without it.
Get started
You get endless support.
Through website chat, email, and our Facebook groups, this project thrives because it's so well supported. We are hands-on with all build questions personally.
Also, the Revolution grinder community is one of the most collaborative and helpful groups of makers on the planet. Their support in the FB group is fantastic (and friendly).
You can always email us directly.
Email us for help
The grinder is a great DIY project you'll enjoy, like these guys did
★★★★★

When I originally looked to buy a belt grinder, ones with the features of Brian House design were in starting range of $3500. So, a good money saver there.

Plus, it was fun to build.
★★★★★

Hands-down the best DIY grinder!!!

You definitely wont regret it!!
★★★★★

To anyone on the fence about the revolution, Do It!!

It's like a big metal Lego set and Brian makes it stupid easy. I have zero fabricating experience. I joined a local maker's space that has a welder and all the tools I needed.
★★★★★

Everything was spot on and the videos make everything so clear and precise.

Just be patient and soak the parts in vinegar like he recommends and it will be a fun project.
★★★★★

Love my Revolution!

Brian has an awesome long video of the entire build process that doesn't skip a single step.
★★★★★

This thing is a beast.

Brian House did a great job. Awesome design you won't be disappointed.
The Grinder Build Kit
Get started fast. This kit has all the pre-cut plate steel pieces, tube steel machined and cut to length, knobs, handles & hardware. Includes the digital plans (PDF file) as an instant download.
Get the DIY kit
DIY Grinder Plans
If you're taking on the full adventure of sourcing everything yourself, this is all you'll need. One comprehensive set of build plans including resources for all hardware, templates, and DXF cut files.
Get the DIY plans
Gen 5 Revolution Wheels
Painstakingly designed, prototyped, tested, and manufactured by Brian and our partner machine shop here in FL. Our high-grade aluminum wheels are perfectly balanced for your Revolution grinder.
Give our wheels a spin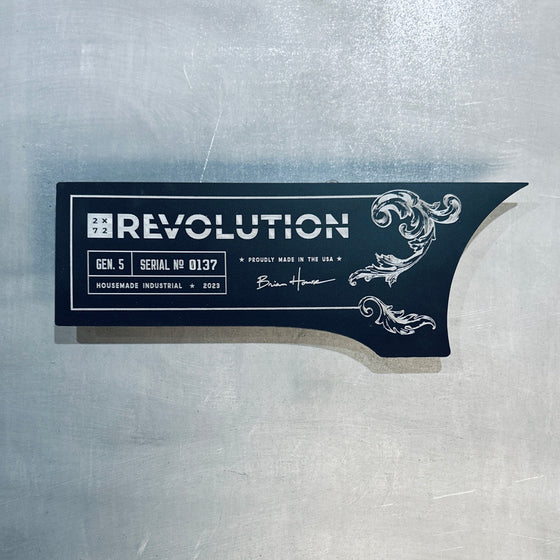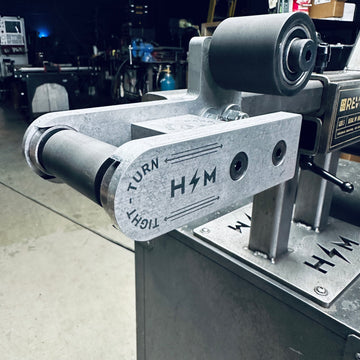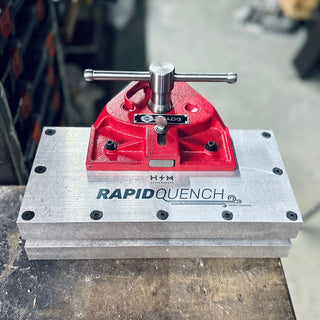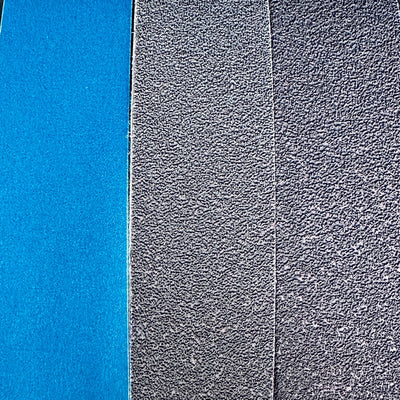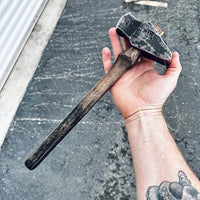 Always innovating
What's new?
If there's one place to stop by, it's here. All of our newest releases are now easy to browse in one spot.

Shop all new gear